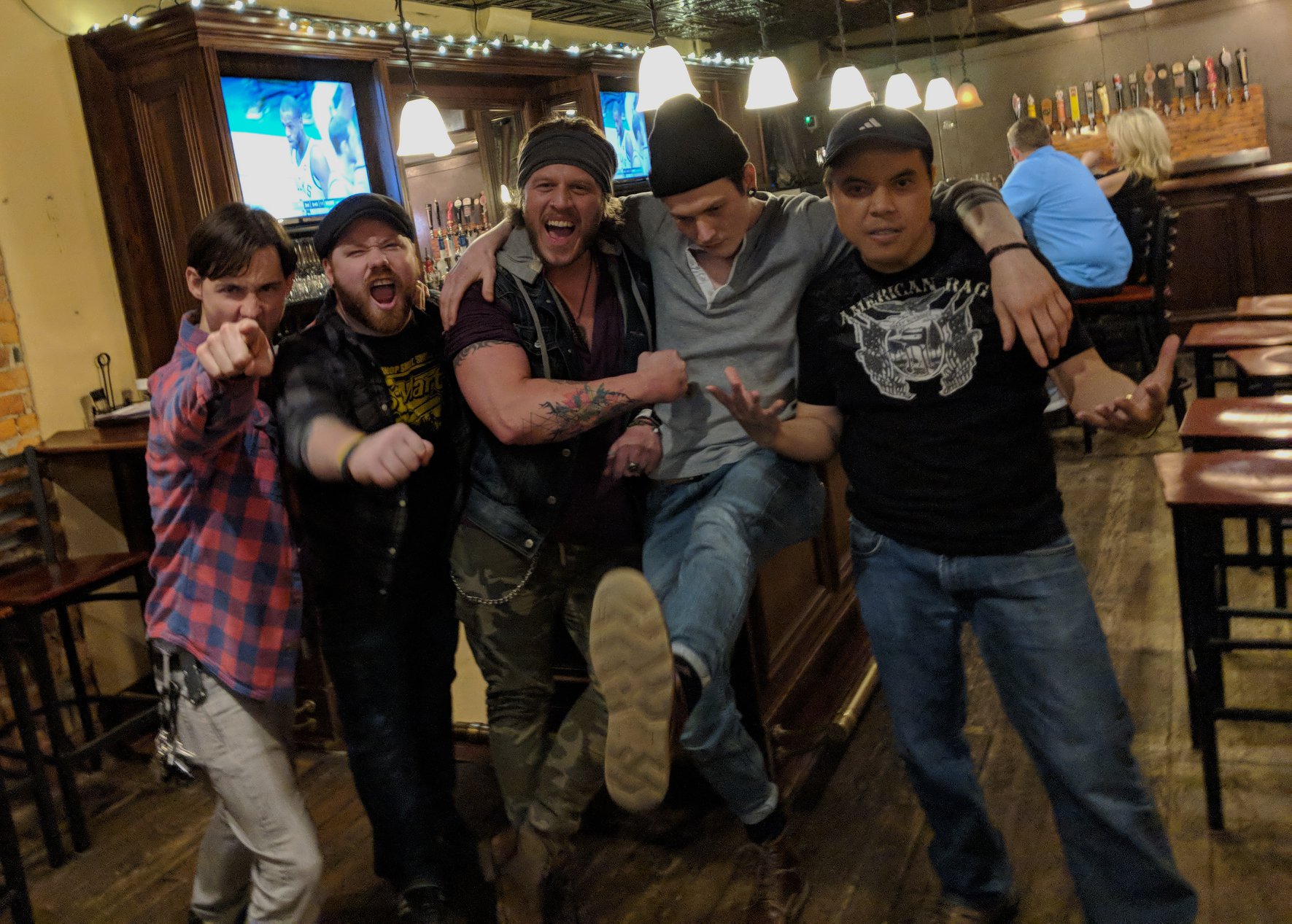 The OMF gang rides again!
The OMF gang rides again! Aaron O'Keefe, Shawn Steele, Joshua Cole, Morgan Asher and John Quinto are pictured here at the OMF headquarters [any local bar]. After several hours of mind mapping, goal setting and teambuilding exercises, the gang decided to move forward with 9 more videos and also induct our newest gang member, Shawn Hudgins.
Shawn, a talented photographer, videographer and drone operator from Nashville, worked 25 hours straight on the latest OMF session and stayed cool as can be. And now, as a member of the OMF gang, he can enjoy benefits such as getting to set things on fire, filming without permits and then dealing with the police, lifting 1000's of pounds of gear, tearing ligaments in his knee, herniating a disc in his back, experiencing the effects of sleep deprivation, gourmet meals at Waffle House at 4 am and finally, helping talented young musicians from around the world realize their DREAMS!